This page is a tribute to the genius of cartoonist Tex Avery. He is the creator of such characters as The Wolf, Droopy, and Screwy Squirrel. His cartoon style of slapstick gags and hilarious situations are still being imitated today, over forty years after they were created. So now, sit back and explore around and find out a little bit about one of the greatest cartoonists the world will ever know.







Please feel free to help us out with a donation to help keep this site going!
Web hosting, domain names, and our time is not free and any amount is appreciated!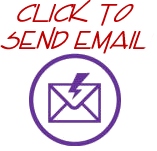 Please keep in mind that this is just a fan site, I am not the actual Tex Avery!
tom & jerry mgm cartoons looney tunes bugs bunny dvd vhs cartoon network animation tex avery droopy barney bear